Posted on Friday, May 17, 2013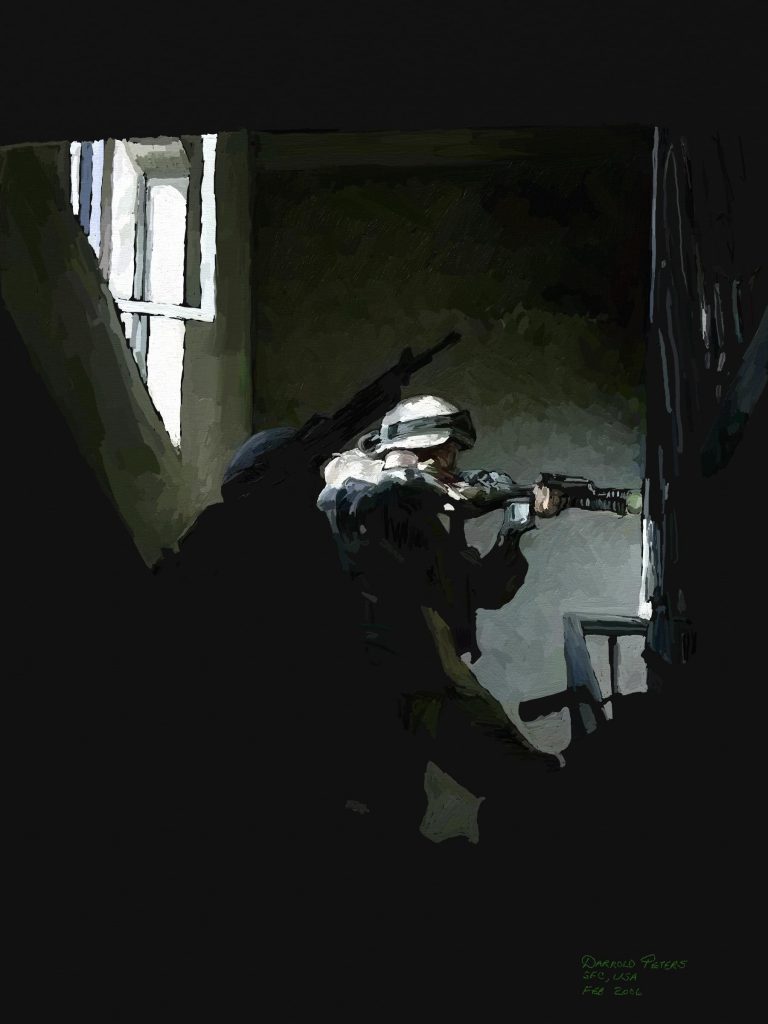 The above is "A Walk In The Dark," by U.S. Army Sergeant First Class Darrold Peters, 2006. (Click it for a full-size version.) I love the interplay of light and shadow in this piece.
More info on Sgt. Peters, and more of his work, can be found at the Army Center for Military History web site.
This entry (and everything else on this blog) was written by Jason A. Lefkowitz. Did you like it? Subscribe to this blog's feed to get new stuff the moment it's posted. If this made you angry and you want to know who to punch, here's more information about me, including how to get in touch by email and various social networks.