In Which I Become The Only Person In The Entire World Disappointed With Spotify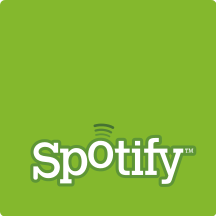 Spotify, the music-streaming service that's been huge in Europe for several years now, has finally come to the US.  By all accounts it is pretty awesome, so I was excited to get an invite (as it's currently in invite-only mode) and check it out.
Which led to the following reactions:
1) You have to download a client application? The hell? What is this, 1998? When I turn this thing on is it going to start playing Third Eye Blind at me?
2) They have versions of the client application for Windows and Mac, which I don't use; but not for Linux, which I do.
3) But wait! There actually is a version of the client application for Linux. Only it doesn't work with free Spotify accounts; it's for paid accounts only.  And since it's a "preview", it's full of rough edges and doesn't come with technical support. (Wouldn't that be an argument for just throwing it out there for free users, then? Don't for-pay users generally expect things like finished software and technical support? Hey Spotify — you could even make it open source and let us fix it for you, for free! We're Linux users, we're used to having that kind of BDSM relationship with the services we love.)
4) For Linux users who can't use their Linux application, they suggest using their Windows client by running it under WINE. Like every other time I've tried to run a non-trivial Windows app with WINE, when I tried it, it crashed. Awesome.
5) You can use Spotify on your phone, too! And there's even a client app for webOS phones (mirabile dictu!). But it's only available for paid accounts as well. And not just any paid accounts, but only the most expensive paid accounts.
So basically my shiny new Spotify account is completely useless, unless I pony up some cash. Which I'm not necessarily averse to doing — I'm a happy Pandora One subscriber, for instance.  But the problem here is that I have to pay on faith alone that (1) having a paid account will solve my access problems, and (2) I'll find the Spotify service compelling enough to justify the fees, since there's no way for me to try the service sufficiently before paying to give me confidence on either point.
The amazing thing is that going with a Web application rather than building individual clients for every OS would solve 99% of these problems. Which is kind of why the download-our-client-software model has been dead on the desktop for a long time. I guess the popularity of native apps on smartphones has brought it back from the dead, zombie-style.
Too bad.
UPDATE (July 21): Progress! I finally got Spotify's Windows client running under WINE. However, to do so, I had to nuke my entire .wine directory (in which all my old preferences were stored) and create a new one.  So if you've been having trouble with Spotify + WINE, you might want to try setting up a clean WINE profile and trying it with that before giving up on it entirely.