HP: We're Not Selling PCs Or Phones Anymore! Except When We Are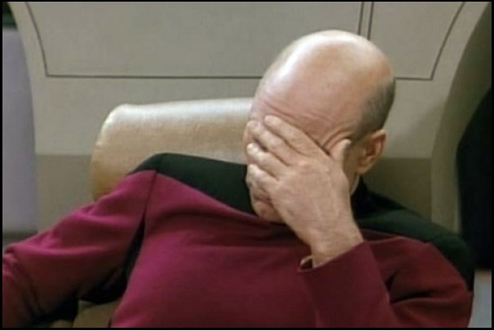 So just yesterday I wrote about the blinding incompetence of HP's management, and now today come two stories with further evidence. It's like they can't help themselves.
From the Wall Street Journal, "H-P Unveils New PC Days After Disclosing Plans to Shed Unit":
Hewlett-Packard Co. unveiled a new desktop computer Monday, just days after the technology company disclosed plans to sell or spin off its personal-computer business…

H-P said the latest all-in-one Elite business model can deliver up to 15% faster hard-drive access, 40% better performance and less downtime as a result of remote information-technology management capacity. The computer, which is energy-efficient, also is equipped for remote face-to-face communications and online conference center capabilities.
And from AllThingsD, "HP: webOS Still Coming to PCs and Printers, Pre3 Launching in 'Limited' Markets":
Even as the rest of the world is writing the obituary of webOS, Hewlett-Packard insists the software has a bright future. It's just not clear what that future is…

The company still plans to put webOS on PCs and printers, for example.

"We are continuing with our webOS-on-Windows work," [webOS chief Stephen] DeWitt said, adding that the company will honor its previous commitments, but declining to say when we will see the software show up on PCs and printers. "We'll announce exactly what the rollout is when we are ready to."

HP also plans to issue further updates for both its Veer phone and for the TouchPad.

The company is also doing a "limited" launch of the Pre3 phone.

"Pre3 is being launched in very selective areas," DeWitt said. "We're not broadly launching Pre3."
Guys. Let me make this really simple for you:
Either you're in the PC business, or you are not.
Either you're in the tablet business, or you are not.
Either you're in the phone business, or you are not.
You just told the world you were getting out of the PC business. Why on earth would you roll out a new model PC after saying that?
You just told the world you were getting out of the mobile business. Why on earth would you do a launch of a new Pre3 phone — even a "limited" or "selective" one — after saying that?
Maybe you've had these things in the pipe for a while and now they're sitting around a warehouse somewhere. Guess what — nobody will want them.  Maybe they might have wanted them a week ago, before you made your big announcements, but now, who would possibly buy them?  Who's going to buy a device that's orphaned at launch?
(Unless you're planning on mega-discounting them like you did the TouchPad, that is. But you can only go to that well so many times before the HP brand starts looking like the dollar store of the tech industry.  Not exactly an image that will fetch top dollar from prospective buyers.)
For that matter, why did you say anything at all before you had a buyer lined up? Why go public with your desperation to make a deal before the deal is done? Now every prospective buyer knows you need them a lot more than they need you.  There's not much negotiating leverage to be had from that position.
What a circus.  Unbelievable.