Good news: Mozilla fixed their damn browser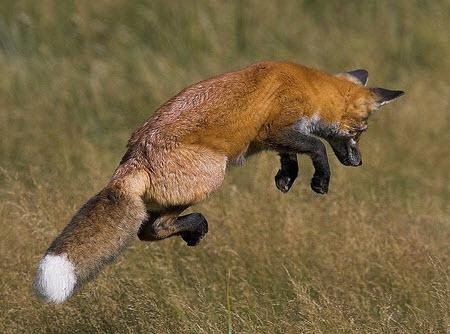 Since the official release of Firefox 9 is today, it seems like an appropriate time to revisit my post from a few weeks ago complaining about Firefox's poor performance on Linux to see if anything's changed.
Good news. It has!
After my post hit Hacker News, a couple of people at Mozilla reached out to me to see if they could help run down the problem. They said they knew about the problem (which appears to center around low-level weirdness in some popular Linux filesystems), they had been working on it, and I could test out their work by switching from using the then-current release version of Firefox to using Firefox Aurora.
"Aurora" is a new stage in the Firefox release process that was introduced earlier this year. It provides an update channel that streams in new features periodically as they come in, rather than having to wait for the next full version of Firefox to get them. It's distinct from the nightly builds that Mozilla has always made available for Firefox in that rather than just being a snapshot of the browser code as it stands at the end of each day's work, it doesn't include features until they're at least somewhat fully baked, so while it's more bleeding-edge (and therefore potentially unstable) than official Firefox betas, it's less so (and therefore more potentially stable) than nightlies.
Anyway, I'll try anything once, so I made the switch to Aurora (an easy thing to do, thanks to the PPAs that Mozilla kindly provides for Ubuntu users) and started using it as my everyday browser. And I was pleased to note that the slowdowns and lack of responsiveness that had been so frustrating in mainline Firefox were entirely gone. They went from "happens all the time" to "never happens, ever." Which was awesome. Firefox felt like… well, like Firefox again.
I didn't want to declare victory too quickly — the old problems hadn't cropped up immediately either, they had started off slowly and gotten worse over time, so I figured I should keep using Aurora and see if they ever came back. Well, I've been using Aurora as my primary browser every day for a couple of months now, and they haven't; the browser is just as fast and responsive as it was the day I switched over. So it seems safe to say at this point that Mozilla has slain this particular dragon.
Does this mean that you should switch to Aurora? No, probably not. Aurora is just a place for Mozilla to test out new ideas; things in Aurora that work well will eventually find their way into official Firefox releases, and Mozilla's new rapid release schedule for Firefox means that you don't have to wait six months or a year for each new version, so you should be seeing these improvements in your copy of Firefox soon. (They may even be in Firefox 9, though I can't say for certain because I haven't had a chance to review the complete list of fixes in that release yet.)
While it's good to see issues like this getting fixed, I would still say that there are places where Mozilla needs to improve its process. The biggest one is how they communicate with users. Even after multiple searches through Bugzilla and various Mozilla-oriented forums, the only reason I found out that my problem was actually being worked on was because my post hit Hacker News and went viral from there. It was great that I did eventually find out, but it would have been better for Mozilla if I had been able to learn they were aware of the problem and were working on it on my own. Then I would probably never have written the post to begin with, and Mozilla wouldn't have suffered the PR hit of having a user's complaints about Firefox performance leading the tech news for a day. And it should be easier for me to report back to you whether or not these fixes are included in Firefox 9 than it currently is.
Even with that being said, though, I want to give credit where it's due: Mozilla is working hard to make Firefox not just a faster browser, but the fastest browser. And from where I sit, anyway, the work is definitely paying off.