Occupy Linux: Ubuntu Unity and making a Linux for more than the 1%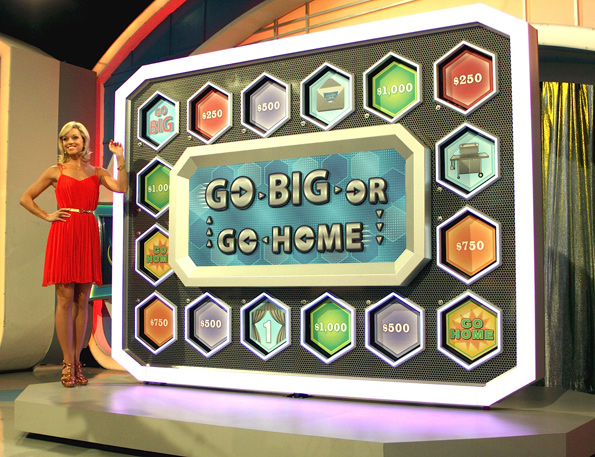 The most recent release of Ubuntu Linux, Ubuntu 11.10, included a big change — a shift from the standard GNOME desktop environment to a new one, called Unity. (If you're not familiar with it, you can take it for a test drive here without needing to download or install anything.)
I had my reservations about Unity, but after using it for a while I can report that I've been pleasantly surprised; it's easy to use and really does make some common tasks easier.
If you listen to some corners of the Linux community, though, you'd think that Unity was the worst thing since Nickelback. Here's a representative sample, helpfully titled "Why Ubuntu 11.10 fills me with rage" so you know immediately that it's Serious Business:
Look, I've been using Unity for the last six months, which is almost as long as I have been using Mac OS X, and I'm still completely disoriented.

I understand fully what Canonical is trying to do with the user interface, which is to make it palatable to Joe Average End User. I dig that, really. But there's no way to really customize your desktop and make it optimized for the way you work.
With all due respect to Jason Perlow, the guy who wrote that piece for ZDNet: no, you don't get what Canonical is trying to do.
What Canonical is trying to do is much bigger than what side of the screen the Ubuntu desktop dock sits on. Much bigger. Ubuntu founder Mark Shuttleworth spelled out just how big in Bug #1 in the Ubuntu bug tracker:
Bug #1: Microsoft has a majority market share
Reported by Mark Shuttleworth on 2004-08-20

Microsoft has a majority market share in the new desktop PC marketplace.
This is a bug, which Ubuntu is designed to fix…

Steps to repeat:1. Visit a local PC store.

What happens:
2. Observe that a majority of PCs for sale have non-free software pre-installed.
3. Observe very few PCs with Ubuntu and free software pre-installed.

What should happen:
1. A majority of the PCs for sale should include only free software like Ubuntu.
2. Ubuntu should be marketed in a way such that its amazing features and benefits would be apparent and known by all.
3. The system shall become more and more user friendly as time passes.
That bug, opened when the Ubuntu project first began, makes it clear what Shuttleworth's goal for Ubuntu was and is: nothing less than to become the standard OS for personal computers.
The problem that Unity is trying to solve is that we're now seven years out from the opening of that bug, and Ubuntu doesn't really look like it's any closer to being able to close it than they were when the project started.
Don't get me wrong — Ubuntu has come a long way since then.  In fact, in that time, it's gone from an idea to the most polished, sophisticated incarnation of the Linux desktop available anywhere. But what Ubuntu has discovered is that being the best Linux desktop isn't enough by itself to close Bug #1.
It's notoriously difficult to get firm figures for desktop OS marketshare. But every estimate I've ever seen puts Ubuntu's slice of the pie at around 1% of the global PC marketplace. 1% of "a lot" is still a lot, but it's not a majority. It's not even close to a majority. It's more like a rounding error. And despite all its improvements, Ubuntu has been stubbornly stuck at that level of market share for years now. In some respects, it's actually gone backwards; you used to be able to buy PCs with Ubuntu pre-installed from Dell's online store, for instance, but today you cannot. In a world where the vast majority of users get their operating system pre-installed when they buy a new PC rather than installing it themselves, that's a huge loss. And it's directly caused by the market share problem.
If you're Mark Shuttleworth, paying to develop Ubuntu out of your own (deep, but not infinitely so) pockets, and your goal is to make Ubuntu into the world's default operating system, all this is a real cause for concern. Platforms need to get to double-digit market share for people to take them seriously as real contenders — for developers to start writing apps for them, for OEMs to start bundling them with PCs, and so forth — and Shuttleworth needs people to take Ubuntu seriously to get it to a point where it can reach his goal.
This is the point that most of the criticism I've seen of Unity has missed. There's been lots of people griping about they don't like Unity because of the ways in which it departs from the usual Linux desktop experience. To them, this departure is a bug. But to Ubuntu, it is a feature, because there is no evidence that the usual Linux desktop experience is compelling enough to win significant market share. If Ubuntu has to choose between doing something the usual way or doing something the way they think will win users, they will do it the latter way, because there's no reason to believe that doing it the former way will ever get them to a point where they can finally close Bug #1.
That's a perspective that is guaranteed to piss off plenty of current Ubuntu users, who liked the usual way of doing things — or, at least, had grown used to it. But, and this is the big "but," if you're one of those people who cherish the "traditional" Linux desktop experience, you need to realize that Ubuntu's goal is not to serve you. You are, quite literally, the one percent. Ubuntu's goal is to make a desktop that works for the 99%. If they can do that while serving you at the same time, that's great, but if they can't you shouldn't be surprised to find them on the other side of the drum circle.
None of this is to say that Unity is guaranteed to Occupy Linux and make Ubuntu the Linux for the 99%. It may well fail to reach that lofty goal. And it's not to say that Linux for the 1% is going away anytime soon, either — there's plenty of distros, from Debian (which forms the core of Ubuntu anyway) to Fedora to Mint et al., who will happily step up to serve you.
But if the goals of the Ubuntu project are to be taken even halfway seriously, Canonical had to do something to elevate the standard Linux desktop experience to a level where people — developers, OEMs, but most of all ordinary users — would be attracted to it. And Unity is how they're trying to do that. If your complaints about it are rooted in the ways it diverges from the norm, you're missing the point.