"A Walk In The Dark"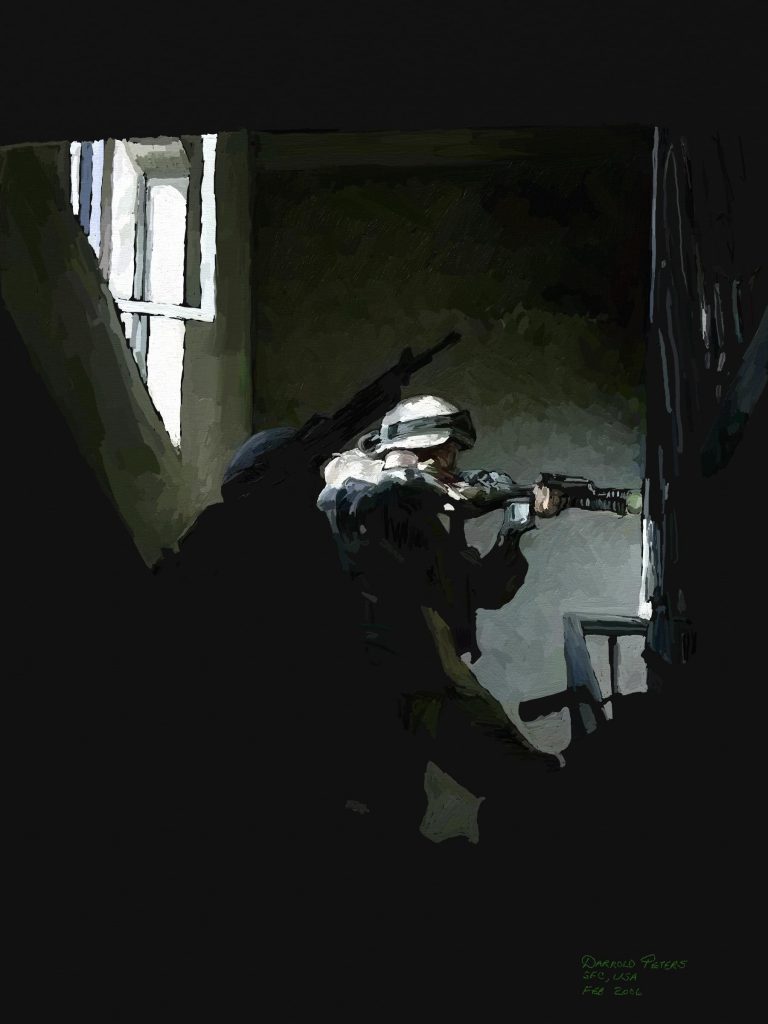 The above is "A Walk In The Dark," by U.S. Army Sergeant First Class Darrold Peters, 2006. (Click it for a full-size version.) I love the interplay of light and shadow in this piece.
More info on Sgt. Peters, and more of his work, can be found at the Army Center for Military History web site.