A bunch of capsule reviews of Android games, because why not
I've been getting into the Android gaming scene lately, and while there's plenty of interesting-looking games available on that platform these days, there's a dispiriting lack of decent reviews of them to help you sort the wheat from the chaff. So to help others avoid the same stumbling block, I thought I'd take a few minutes and share my impressions of a bunch of different Android games with you.
Try to contain your excitement.
If you're one of the brainwashed lemmings fine people who use an Apple device, you'll probably be able to find many of these in Apple's App Store as well. Since I don't have an Apple device, though, I can't tell you how the iOS version compares to the Android version.
Reviews are presented in alphabetical order by the title of the game.
And so, without further ado…
---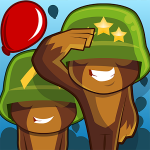 Bloons TD 5
By: Ninja Kiwi
Price: $2.99
An OK tower defense game with a cute visual aesthetic, marred by wildly inconsistent difficulty from level to level and awkward controls for placing your towers onto the playfield. Probably only worth it if you're a tower defense fanatic and you're tired of playing Kingdom Rush (see below).
Worth playing? For tower defense die-hards only.
---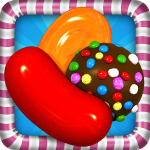 Candy Crush Saga
By: King.com
Price: Free to download, with in-app purchases
The game that your office receptionist won't stop talking about!
I liked it better back when it was called Puzzle Quest.
Which I liked better when it was called Bejeweled.
Which I liked better when it was called… oh, never mind.
Worth playing? Only if you've never played a match-three game before.
---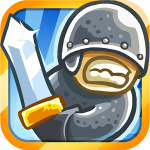 Kingdom Rush
By: Ironhide Game Studio
Price: $0.99, with in-app purchases
A very good translation of the standard tower defense format to mobile. Levels ramp up in difficulty gently but noticeably, so that you're always presented with a decent but not skull-splitting challenge. In-app purchases are available, but not needed to progress through the game at a reasonable pace. Visuals and sound are spare, but not so much as to detract from the enjoyment of the game.
Worth playing? Yes.
---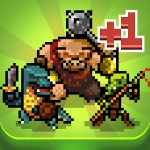 Knights of Pen and Paper
By: Paradox Interactive
Price: $2.99, with in-app purchases
A fun send-up of the tropes of "classic" role-playing games. Assemble a team of adventurers with such renowned heroes as Your Little Brother and The Pizza Guy, and then lead them through a variety of quests to fetch things and kill other things in order to save a kingdom of some sort. RPG in-jokes abound, if you're into that sort of thing. Quests can be a bit grindy, but thankfully not extremely so. Trendy retro pixel-art visuals and sounds complete the package.
Worth playing? Yes.
---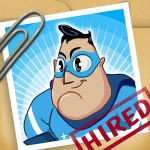 Middle Manager of Justice
By: Double Fine Productions
Price: Free to download, with in-app purchases
Manage a superhero temp agency; your job is to assemble teams of superheroes from the available talent on your books and send them out to put Bad Guys behind bars. Eventually an overarching plot emerges that ties the various missions together. The game's writing is funny, though not as funny as it appears at times to think it is. Switching between office mode, where you train, equip, etc. your heroes, and battles out in the field keeps it from feeling too repetitive, though there's a bit of a grind near the end. In-app purchases are available, but unobtrusive. Visuals are appropriately comic-booky and add to the overall atmosphere.
Worth playing? Yes.
---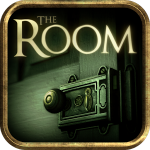 The Room
By: Fireproof Games
Price: $1.99
A fiendishly clever puzzle game (with no affiliation whatsoever with Tommy Wiseau, thank God). You are presented with… well, it's a cabinet, or a safe, or a box, or something. Your task is to figure out how to open it. Which is harder than it sounds, because the furniture in question is festooned with hidden devices that must be found and overcome. The game makes excellent use of the touchscreen to mimic the feel of working with physical objects; dials must be rotated, switches must be flipped, and so on. Puzzles range from moderately to seriously hard, with a help function to help you if you get truly stumped. Nearly all puzzles are fun brain-teasers, with the exception of two that require tilting your device, which the tutorial never mentions as a valid mechanic. Visuals and sound are atmospheric and haunting. One of the best games available on mobile platforms today.
Worth playing? Yes — if you can get only one game on this list, "The Room" is the one to get.
---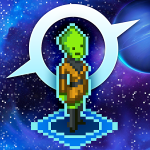 Star Command
By: Star Command, LLC
Price: $2.99
A cute but shallow space-'em-up. You take command of a starship that totally does not in any way infringe on the intellectual property of Gene Roddenberry, and head out into the galaxy to meet and defeat various aliens. A broader plot gradually emerges in which you must eventually step up to save all humanity, etc. Starship management focuses on directing crew members to appropriate places on board to meet threats as they arise; weapons must be manned, corridors defended against boarders, etc. Your crew and equipment are limited by the resources you can gather from winning battles, which in theory should create challenge as you have to balance between adding one more engineer versus upgrading your plasma cannon. In practice, though, even the toughest enemy ships turn out to be so weak that they can barely dent your shields; this is a major flaw that sucks all the tension out of the game. The visuals are of the hip-if-a-bit-overdone-these-days pixel-art variety, and the sound is OK.
Worth playing? For sci-fi obsessives only.
---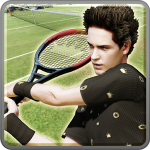 Virtua Tennis Challenge
By: Sega of America
Price: $4.99
A very good translation of Sega's excellent Virtua Tennis series of arcade and console games. As with other games in the series, this one isn't a hard-core tennis sim; it's more a fun arcade-style game whose aim is to present the feel of tennis. At this it succeeds grandly — play feels appropriately nimble and kinetic. Graphics and sound are top-notch for a mobile game. Biggest drawbacks are a slighly clunky control scheme that can occasionally leave you fuming when your player scrambles off in an unintended direction, and a higher-than-average price point (though still, five bucks, come on). Fans of real-life tennis who want more fine-grained control over their player's tactics may find it on the thin side, but the more casually interested player will enjoy its action-oriented style.
Worth playing? Yes.