Amazon: the screw begins to turn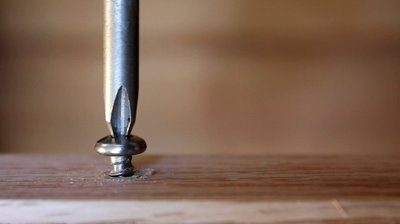 A year ago, I wrote:
That is the Amazon endgame — a market where they hold all the cards. The low prices and famous customer service are just means to that end. Amazon doesn't offer you all these bennies out of the goodness of their hearts. They offer them to you because, right now, they need you; because the only way they can take on the other participants in any market is to start by owning such a large portion of that market's sales that they have significant leverage to apply against them. Nobody cares if they start getting threats from a company that accounts for 1% of their sales; but make that 25%, or 50%, or 75%, and the beads of sweat start to form. So they need your purchasing power at the moment, and they're willing to treat you as well as it takes to get it, and to keep it.

But what happens when Amazon doesn't need you anymore? I'll tell you what happens: the nice treatment stops. You become just another revenue stream to be optimized.  This is how every story of vertical integration ends.
Last weekend, I put in an order with Amazon for some stuff I needed around the house. It wasn't anything urgent, so I chose their "free Super Saver shipping" option. (I nearly always do this, because I live close enough to an Amazon distribution center that even with free shipping my orders generally arrive within two days.)
After the page had updated, I was surprised to see that the projected delivery date for the order was a week and a half away. All the items were in stock, so that seemed excessive, even when using free shipping. Still, I've seen weird delivery projections like that a couple of times in the past, and they've always proven to be exaggerated — the items showed up within a couple of days regardless, like everything else I've ever ordered from Amazon. So I went ahead and put in the order.
Fast forward three days. I realize that I haven't heard anything back from Amazon regarding the status of my order. Not just that it hadn't arrived yet — I hadn't even gotten notice that it had been shipped.
I send an email to their customer support desk asking what's up with that. Here's their response:
We process and ship your order in the most cost-efficient way possible so we can pass the savings on to you in the form of free shipping. This means that we'll optimize our fulfillment operations by taking a little longer to ship out if necessary. However, we won't hold on to your order for any particular reason, and we also won't delay shipping if that means we'll miss the delivery promise we've given you.

When you select free shipping during checkout, the final page of our order form displays the estimated date of shipment for your order. This is only an estimate–your items may ship sooner. If the date doesn't meet your needs, you can change the shipping speed before submitting your order.
In other words, if you choose "Super Saver shipping," they "optimize [their] fulfillment operations" by putting your order in a bin labeled "deal with this whenever you get around to it." And since they've given themselves a lot of wiggle room by only promising a delivery date in the distant future, nobody's in any particular hurry to get around to it. Maybe it'll be this week, maybe next, ya cheapskate.
This is never how "Super Saver shipping" orders were dealt with in the past, at least in my experience. They were delivered using the lowest-cost shipping options available, but they still left Amazon's warehouses in a timely fashion, just like every other order. That was part of what made Amazon attractive — the sense that, while delays could still happen in transit, you could at least count on Amazon to get their part of the transaction right.
So why the change? I'm sure it has nothing to do with this:
Need a last minute gift? Can't get out of the house? Realize you forgot to pick up something? With FREE Two-Day Shipping from Amazon Prime, your shopping problems are solved. You get unlimited deliveries with no minimum order size, and with 20 million eligible items, the options are practically limitless. From big to small, A to Z, home to office, and everywhere in between, satisfying that shopping itch —or need— is just two days away.
Yes, one of the many attractive benefits of an Amazon Prime subscription is that you no longer have to worry about orders languishing in Amazon's warehouse! And all that peace of mind costs just $99 per year. By Grabthar's hammer, what a savings.
But why would you need to pay for Prime if the free shipping they offer to everyone already works fine for you? It's a good question. To which Amazon's easiest answer would be to simply change the free shipping so that it doesn't work fine for you so much anymore. Suddenly you have a reason to shell out those ninety-nine smackers.
This is the start of the endgame. Amazon has spent twenty years now attracting shoppers with goodies like fast, free shipping. But businesses don't give out goodies without expecting to make money off them at some point; so fast, free shipping quietly becomes a choice: fast shipping or free shipping. "Customer delight" becomes "fulfillment operations" to be "optimized."
And the screw, so motionless for so long, begins to turn.